Addressing Adverse Childhood Experiences in Rural Primary Care
Original Presentation Date: 3/22/2018
Facilitator Lesson Plan
The Adverse Childhood Experiences teaching kit contains all you need to host your own team-based, active-learning event featuring work by Neal Bowen, PhD, the Chief Mental Health Officer at Hidalgo Medical Services in Lordsburg, NM.
Adverse Childhood Experiences (ACEs) studies have demonstrated that certain types of events, occurring prior to the age of 18, have significant predictive validity with respect to an array of negative health outcomes throughout the lifespan. In the 20 years since the original studies were published, a great deal has been learned about the biological, behavioral, and genetic pathways leading to these outcomes. Addressing ACEs and their effects on clinical practice may be different in a rural community. This teaching kit address those unique aspects of rural practice.
If you have questions about how to use or to adapt this teaching kit to your setting, contact us to schedule a phone call. We are happy to go over the details. This work is licensed under a Creative Commons Attribution-NonCommercial-ShareAlike 4.0 International License.
Learning Objectives
Participants will be able to:
Implement a screening process for identifying ACEs in rural primary care practice.
Distinguish the consequences of ACEs from commonly mistaken diagnoses, like ADHD.
Inventory resources offered in their local community.
Recognize factors that may support resiliency in children exposed to ACEs and identify strategies for supporting that resilience in individuals and rural communities.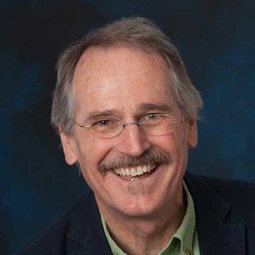 Neal Bowen, PhD
Chief Mental Health Officer, Hidalgo Medical Services
Recommended Steps
Before your session
Recruit your teams. Ideally, 4 teams of 3-5 participants.
Schedule a room that can accommodate all your participants and AV to play the presentation.
Review the Slide Deck. Be sure to look at the presenter notes.
During your session
Arrange your participants into teams within the room.
Facilitate your session by following the prompts in the presenter notes of the Slide Deck.
Facilitate general discussion with the full group. Go over any lingering thoughts.
Evaluate the materials on your experience.