Gestational Diabetes: Diagnoses and Management with a Rural Twist
Original Presentation Date: 4/26/2018
Facilitator Lesson Plan
This team-based, active-learning event features Robert Gobbo, MD, the medical education program director at the Providence Hood River Family Medicine Rural Residency Program in Hood River, OR. Gestational diabetes (GDM) is a common pregnancy related complication that can have adverse outcomes. Rural clinicians will require some advanced understanding and efficient systems for management, consultation and possibly transfer of care. However, with improved knowledge, understanding and high-quality care, patients in rural communities can receive the vast majority of their care locally with excellent outcomes.
Learning Objectives
Participants will be able to:
Provide a brief overview of the diagnosis of GDM and its management, including controversies regarding the treatment of gestational diabetes
Apply evidence-based and validated management guidelines to the care of patients in rural communities
Refer and co-manage those patients for whom all care cannot be provided within the resources of their community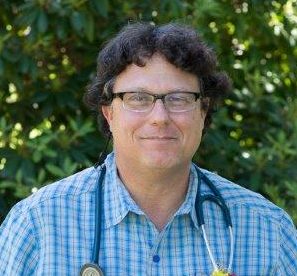 Robert Gobbo, MD
Providence Hood River Memorial Hospital, Hood River, Oregon
Steps
Before your ALP Session
Recruit your teams. Ideally, 4 teams of 3-5 participants.
Schedule a room that can accommodate all your participants and AV to play the presentation.
Review the Slide Deck. Be sure to look at the presenter notes.
During your ALP Session
Arrange your participants into teams within the room.
Facilitate your ALP session by following the prompts in the presenter notes of the Slide Deck.
Facilitate general discussion with the full group. Go over any lingering thoughts.
Evaluate the ALP materials on your experience.
Click to download the presentation slide deck
You will be asked to provide your name, email, and organization prior to accessing the download.
This product was supported by the Bureau of Health Workforce (BHW), Health Resources and Services Administration (HRSA), U.S. Department of Health and Human Services (HHS) under cooperative agreement #UH1HP29966. The information, conclusions and opinions expressed in this presentation are those of the authors and no endorsement by BHW, HRSA, or HHS is intended or should be inferred.