Local Access to Labor and Obstetrical Delivery and Prenatal Care
Original Presentation Date: 11/30/2017
Facilitator Lesson Plan
The Local Access to Labor & Obstetrical Delivery and Prenatal Care teaching kit contains all you need to host your own team-based, active-learning event featuring work by John Waits, MD, Chief Executive Officer and Faculty Physician at Cahaba Medical Services in Alabama.
Over fifteen years after the labor and delivery unit closed, Bibb Medical Center bucked the statewide trend of rural labor and delivery closings by opening a new unit. In this teaching kit, Dr. Waits shares the process of this reopening, which he believes can be replicated in many rural communities.
If you have questions about how to use or to adapt this teaching kit to your setting, contact us to schedule a phone call. We are happy to go over the details. This work is licensed under a Creative Commons Attribution-NonCommercial-ShareAlike 4.0 International License.
Learning Objectives
Participants will be able to:
Articulate a definition for generally recognized measures of obstetric outcomes and their community health applications.
Discuss the nuances of rural access to obstetrical and prenatal care, as it relates to infant mortality and other measures of rural well-being and health care infrastructure.
Discuss the clinical and community health pitfalls in the delivery of care to women and children in the community when the in-patient labor and delivery infrastructure closes.
Strategize hurdles and opportunities for providing obstetrical delivery in communities where labor and delivery has closed.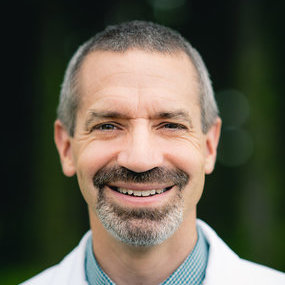 John B. Waits, MD, FAAFP
Chief Executive Officer & Faculty Physician
Recommended Steps
Before your Session
Recruit your teams. Ideally, 4 teams of 3-5 participants.
Schedule a room that can accommodate all your participants and AV to play the presentation.
Review the Slide Deck. Be sure to look at the presenter notes.
During your Session
Arrange your participants into teams within the room.
Facilitate your session by following the prompts in the presenter notes of the Slide Deck.
Facilitate general discussion with the full group. Go over any lingering thoughts.
Evaluate the materials on your experience.