Welcoming Diverse Clinical Learners into Diverse Rural Communities
Original Presentation Date: 5/23/2019
Overview
All communities of medical practice benefit from having learners join the healthcare team. Successful integration and support of learners into a rural community health care setting can invigorate a practice, help trainees understand the unique needs of rural communities, lead to lifelong relationships, and can create a pipeline for communities to recruit future health care providers. These first contacts can be formative for trainees who may be considering a career in rural medicine. This webinar briefly reviews the staffing needs of rural communities and the experiential opportunities for trainees there, and discusses methods to support learners from diverse backgrounds in these settings.
Following this webinar, participants will be able to:
Articulate the healthcare staffing needs of rural communities
Describe the ways in which trainees can be integrated into healthcare in rural settings
Name the challenges and opportunities of having diverse trainees in rural settings
Describe the varied concept of "cultural competence" in healthcare delivery and how it applies to the experience of diverse learners in rural settings
Develop tools to offer learners a rewarding and inspiring experience in diverse rural settings
Join the Rural PREP community of practice in rural primary care health professions education and training
Pre-work:
Read a brief article:
https://www.kevinmd.com/blog/2018/12/the-pitfalls-and-opportunities-of-rural-health-care.html
Go to https://www.ruralhealthinfo.org/data-explorer and explore data about your county, including its demographics and the status of your healthcare workforce
Additional Resources
RHI hub: Do rural health rotations and curricula increase the likelihood that students will practice in rural areas?

 

https://www.ruralhealthinfo.org/topics/workforce-education-and-training#choosing-rural

 

 

Tavernier, L. A., Connor, P. D., Gates, D. and Wan, J. Y. "Does exposure to medically underserved areas during training influence eventual choice of practice location?". Medical Education, 37: 299-304. doi:10.1046/j.1365-2923.2003.01472.x

 

Quinn KJ1, Kane KY, Stevermer JJ, Webb WD, Porter JL, Williamson HA Jr, Hosokawa MC, "Influencing residency choice and practice location through a longitudinal rural pipeline program" Acad Med. 2011 Nov;86(11):1397-406. doi: 10.1097/ACM.0b013e318230653f

 

Crump, A. M., Jeter, K. , Mullins, S. , Shadoan, A. , Ziegler, C. and Crump, W. J. (2019), Rural Medicine Realities: The Impact of Immersion on Urban

‐

Based Medical Students. The Journal of Rural Health, 35: 42-48. doi:10.1111/jrh.12244

 

Tervalon, Melanie & Murray-García, Jann. "Cultural Humility Versus Cultural Competence: A Critical Distinction in Defining Physician Training Outcomes in Multicultural Education." Journal of Health Care for the Poor and Underserved, vol. 9 no. 2, 1998, pp. 117-125. Project MUSE, doi:10.1353/hpu.2010.0233

 

Betancourt, Joseph R. MD, MPH, "Cultural Competence and Medical Education: Many Names, Many Perspectives, One Goal", Academic Medicine: June 2006 – Volume 81 – Issue 6 – p 499-501 doi: 10.1097/01.ACM.0000225211.77088.cb

 

Mostow C, Crosson J, Gordon S, et al. "Treating and precepting with RESPECT: a relational model addressing race, ethnicity, and culture in medical training" J Gen Intern Med. 2010;25 Suppl 2(Suppl 2):S146–S154. doi:10.1007/s11606-010-1274-4

 
This product was supported by the Bureau of Health Workforce (BHW), Health Resources and Services Administration (HRSA), U.S. Department of Health and Human Services (HHS) under cooperative agreement #UH1HP29966. The information, conclusions and opinions expressed in this presentation are those of the authors and no endorsement by BHW, HRSA, or HHS is intended or should be inferred.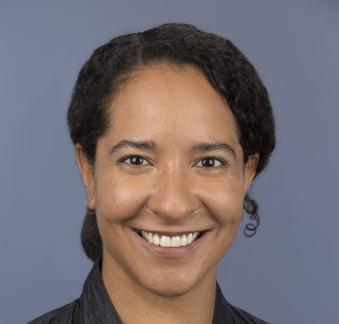 Micaela Godzich, MD
assistant clinical professor Department of Family and Community Medicine, University of California, Davis
Dr Godzich is an assistant clinical professor in the Department of Family and Community Medicine at the University of California, Davis. She obtained her medical degree from the University of California, San Francisco and completed her residency at Contra Costa County Medical Center. She has practiced full spectrum family medicine, including outpatient primary care, inpatient care, surgical obstetrics, and emergency medicine, in a variety of settings, including remote rural communities in Northern California and Washington state. She is now co-associate residency program director of the family medicine residency program at UC Davis and works with medical students as a member of a novel coaching program developed by the school of medicine.