Addressing Maternity Deserts: A Role for Operative Obstetrics in Family Medicine
Original Presentation Date: 2/28/2019
Facilitator Lesson Plan
The Addressing Maternity Deserts teaching kit contains all you need to host your own team-based, active-learning event featuring work by Robert Gobbo, MD, Program Director for the Providence Hood River Rural Family Medicine Residence Training Program in Hood River, Oregon.
Many rural family physicians have been providing high quality cesarean and other operative surgical services for some time; however, many of these clinicians are retiring or moving, and smaller community hospitals are having difficulty continuing to provide maternity care services due to low volume. This teaching kit provides an overview of appropriate training and planning for those interested in considering a path towards obtaining the skills, privileges and maintenance of competency.
NOTE: We anticipate this teaching kit to be relevant until 2025. The scope of practice in family medicine and, for better or worse, the maternity deserts will likely change, but they are unlikely to disappear, and this kit may become useful as a pre-assignment to an updated presentation. Having a family physician present for the in-session activity will enhance the learning experience for your group.
If you have questions about how to use or to adapt this teaching kit to your setting, contact us to schedule a phone call. We are happy to go over the details. This work is licensed under a Creative Commons Attribution-NonCommercial-ShareAlike 4.0 International License.
Learning Objectives
Participants will be able to:
Describe potential roles for family physicians to meet the maternity care needs of patients in rural areas
Take steps to obtain training and apply for privileges
Follow steps to ensure maintenance of competence and skills as well as privileges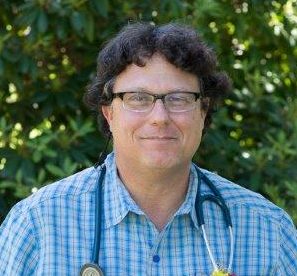 Robert Gobbo, MD
Providence Hood River Memorial Hospital, Hood River, Oregon
Steps
Before your session
Recruit your teams. Ideally, 4 teams of 3-5 participants.
Schedule a room that can accommodate all your participants and AV to play the presentation.
Review the Slide Deck. Be sure to look at the presenter notes.
During your session
Arrange your participants into teams within the room.
Facilitate your session by following the prompts in the presenter notes of the Slide Deck.
Facilitate general discussion with the full group. Go over any lingering thoughts.
Evaluate the materials on your experience.